Pay for What You Need: Personal Loans vs. Credit Cards
October 29, 2015
Eileen L., Financial Expert
When it's time to pay for a big purchase or trip, you might want to finance instead of paying in cash. Maybe you don't have all the cash on hand or you don't want to deplete your savings. After you've decided to finance your purchase, how do you know if it's better to use a personal loan or a credit card? Make your decision based on your financial habits and be sure to consider the interest rate!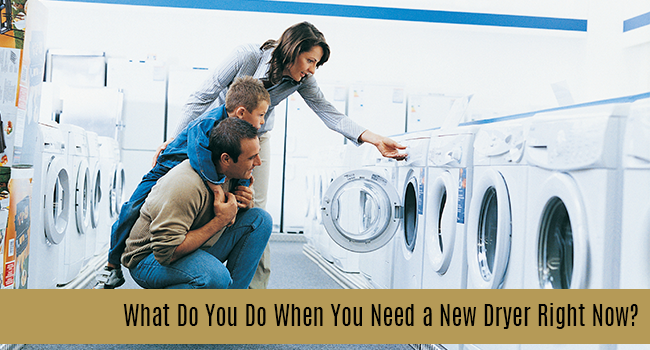 Interest Rate
Personal loans usually have fixed interest rates, which means your rate will never change. Some credit cards have a variable rate: make sure to check your rate periodically! Personal loan rates are often lower than normal credit card rates. For example, the lowest personal loan rate at MSUFCU is 6.9% APR. Store cards can have APRs above 20%.
What about using a credit card? Many cards offer a promotional period with 0% APR when you open the card. It's a great way to avoid paying interest if you know you'll pay it off before the promotional rate expires.
Reading the terms and conditions for any new credit card is essential. Did you know you could end up paying all the interest you thought you were avoiding? If you still have a balance after your 0% APR ends, you could be charged interest from the purchase date! This is called back interest.
With most loans, your credit score determines what your rate will be. Not everyone is eligible for 0% APR offers. Keep an eye out for more blog posts about how to increase your credit score.
Other Things to Consider
You could earn rewards if you use a credit card. But, rewards cards often come with a higher APR and carrying a balance outweighs any rewards you earn. If you earn 1% back from your purchase and don't pay it off right away, you'll pay more than 1% in interest.
Personal loans don't have any surprises: your payment will always be the same. You'll also know the exact date you'll pay off your loan. At MSUFCU, you can even make extra payments with no penalties or pay it off early.
Making Your Decision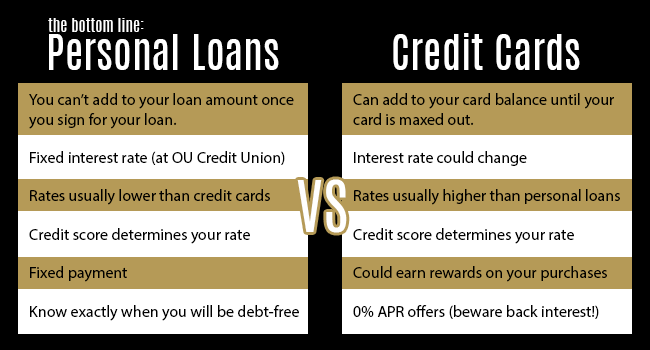 Personal loans might be better for you if you are making one large purchase and want to pay it off over time. Your interest rate will likely be lower than your regular credit card, saving you money.
If you watch your finances like a hawk, a 0% APR credit card promotion might be best for you. This works if you stick with a payment plan to avoid back interest. You might even be able to get rewards.
Remember, you can always contact us if you have any questions about financing!
Tags: Learn About Credit, Credit Cards, Borrowing Money
---