Giving Back to Small Talk
August 11, 2016
Adrienne H., Financial Expert
As a Credit Union employee, I love that my employer makes giving back to the community a priority. From January 2016 through June 2016, Credit Union employees focused our fundraising efforts to support Small Talk Children's Assessment Center (Small Talk). During this six-month campaign, our Charity Committee set a goal to raise $75,000 to help Small Talk positively impact children in our community.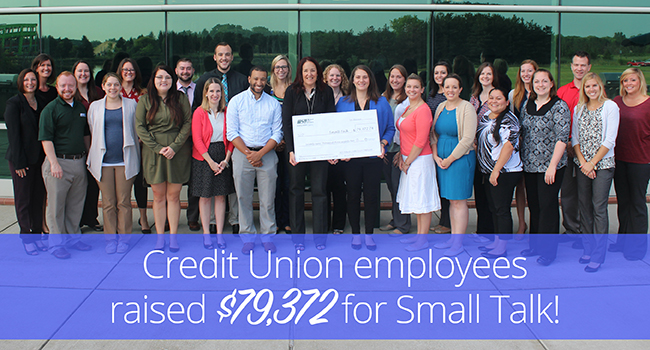 Through the various events organized by our Charity Committee, we exceeded our fundraising goal! In total, we raised nearly $80,000 for Small Talk, benefitting local children who are victims of physical and sexual abuse.
How did Credit Union employees raise that much money in six months?! Here's a few of the ways we fundraised and volunteered our time to support Small Talk: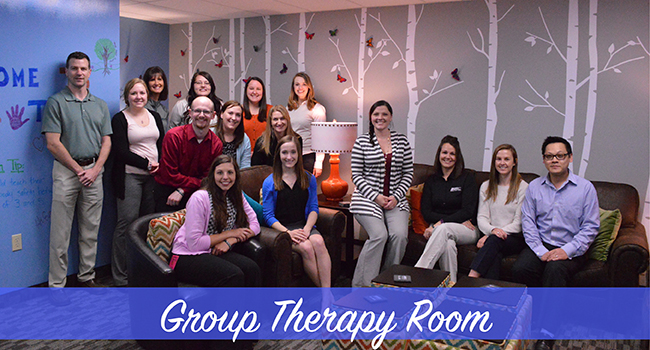 With the funds raised through this campaign, the Charity Committee helped design and transform the facility at Small Talk, which included a newly remodeled Group Therapy Room. An open house was held on April 28, 2016, for the public and employees to check out their new facility and recent renovations.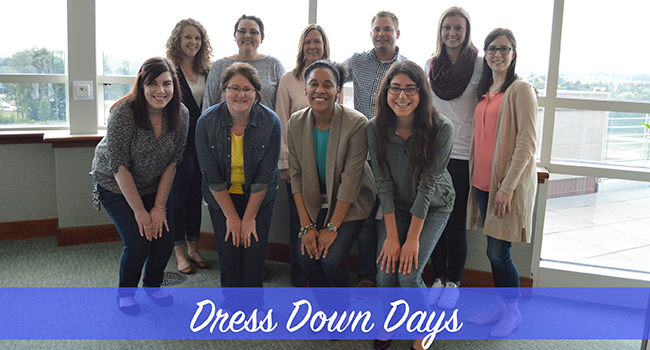 If you stop by a branch and see employees wearing jeans, here's why: employees may opt-in to wear jeans by donating funds to charities and organizations in our community. From January through June 2016, dress down days in support of Small Talk took place every Wednesday.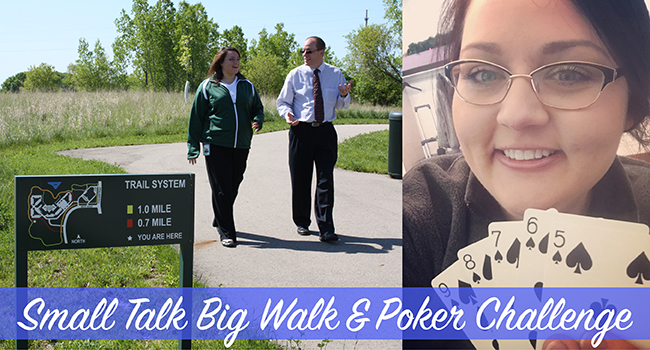 Employees raised $500 for Small Talk with 30,116,048 collective steps. During the challenge, 44 employees tracked steps each day and 176 employees tracked for at least 14 days. For a week, employees could participate in the Poker Walk in which they could walk a mile before, during, or after work and receive a playing card for each mile. At the end of the week, employees submitted their best five-card poker hand to win. Lisa, a Charity Committee Representative, won the best hand—a straight flush—in the Poker Walk.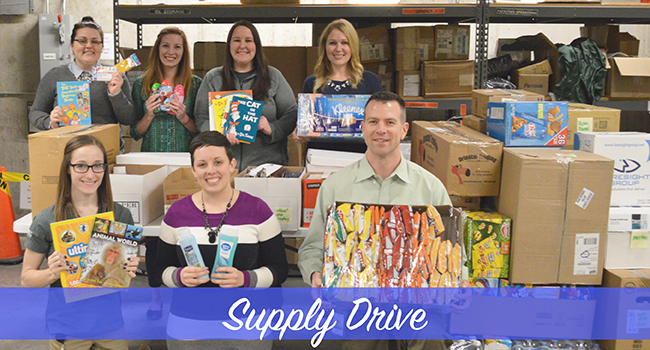 Together, employees donated more than 1,000 new supplies to Small Talk, which included crayons, books, hygiene products, and non-perishable food items. This donation will help ensure that each child and family has a more comfortable experience while visiting Small Talk.

As part of National Child Abuse Prevention Month in April, employees purchased and signed paper hands to show that they have taken a stand by raising their hands against child abuse. The paper hands were displayed across branches, departments, and the Small Talk facility.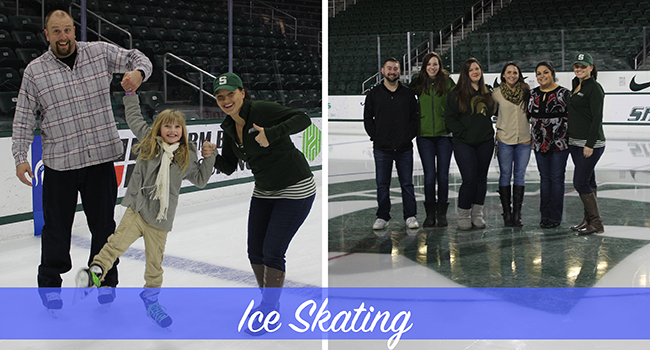 Skate Day—featuring Sparty, face painting, fun surprises, and of course, ice skating—was an exciting opportunity for employees and their friends and families to participate in an event with children supported by Small Talk. In addition to raising funds for Small Talk through this event, employees had the opportunity to sponsor a Small Talk child to skate with us!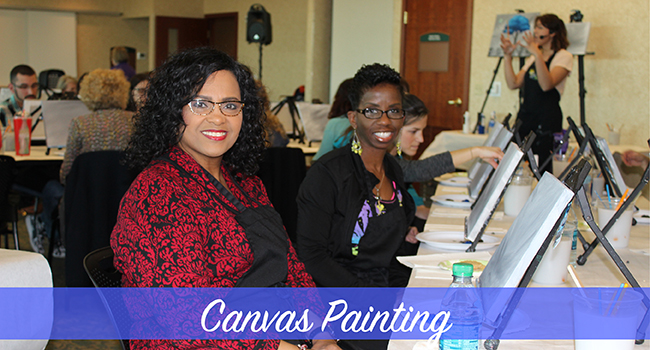 Employees and their guests had the opportunity to participate in two canvas paintings offered by Wine and Canvas to create their own masterpieces while raising funds for Small Talk.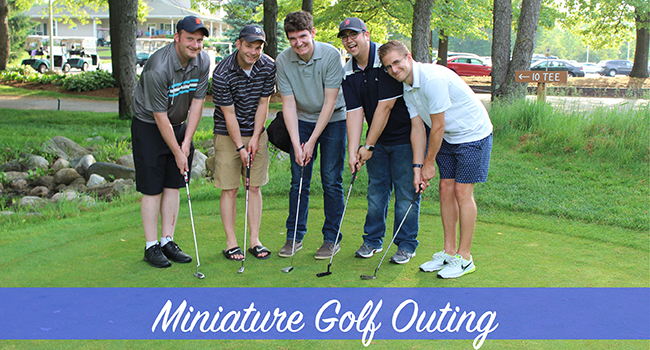 In support of Small Talk, employees enjoyed dinner and an evening of putt-putt golf with their co-workers and friends at Little Hawk at Hawk Hollow Golf Course. For additional donations, participants could purchase mulligans (re-dos), 50/50 raffle tickets, and prize raffle tickets.
Additional events in support of Small Talk included 50/50 raffles, parking spot raffles, payroll deductions, a bracelet sale, Yankee Candle fundraiser, Pizza House fundraiser, MSU Dairy Store ice cream sandwich sale, Fit Body Boot Camp, massage days, and more!
To learn more about Small Talk and the ways you can give back to this cause, click here.
---