Credit Union Employees Raise $170,267 for Five Charity Partners
January 18, 2018
Adrienne H., Financial Expert
Giving back to our community is something we all take pride in here at the Credit Union. One of the many ways we gave back in 2017 is through our yearlong charity campaign, during which we raised funds and volunteered for five local charities: Many Hands, Capital Area Humane Society, The Firecracker Foundation, Stiggy's Dogs, and Capital Area United Way. Throughout the past year, employees raised $170,267 for these charity partners, respectively donating $34,053 to each organization. So how did employees raise all of that money? Here are a few of the ways we fundraised and volunteered our time to support five charities.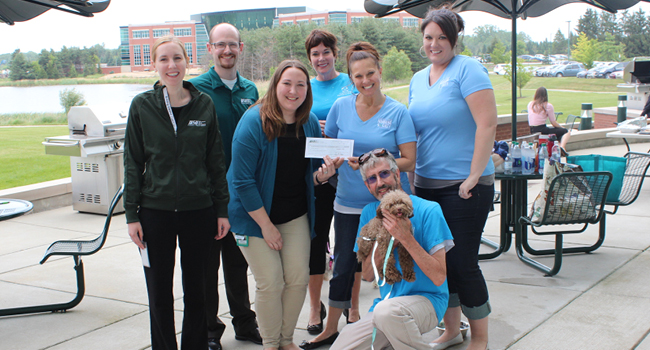 Capital Area Human Society Dog Walks
Furry friends from the Capital Area Humane Society visited our Headquarters campus many times for walks with employees. Employees could donate $3 for each 15-minute walk with an adoptable dog. This activity allowed employees and the pups to exercise while supporting a charitable cause!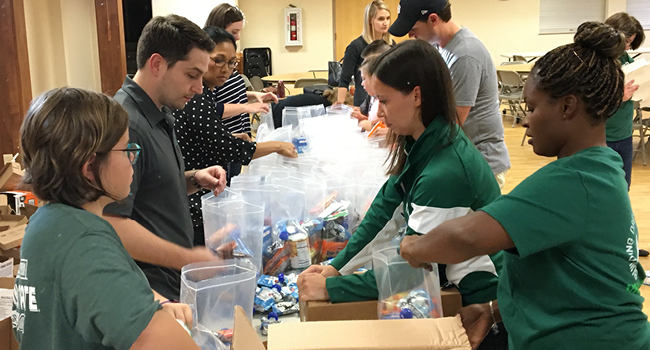 Many Hands Packing Sessions
Throughout the school year, Many Hands hosts two "Weekend Survival Kit" packing sessions each month. Many employees volunteered at packing sessions throughout the year to pack Weekend Survival Kits that provide food on the weekends to local children who may otherwise go hungry.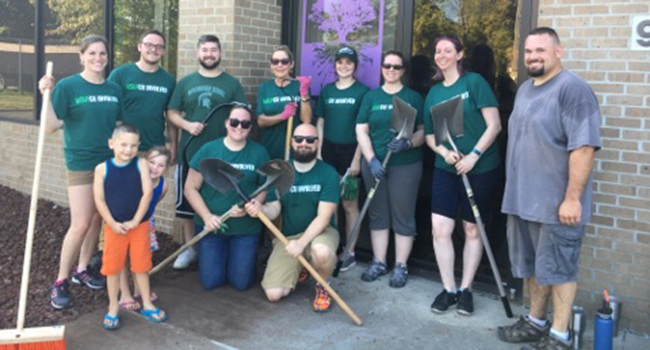 Firecracker Foundations Sensory Garden
Employees participated in a service project to help create a sensory garden for participants and their families to enjoy in the Firecracker Foundation's new building. The sensory garden provides a comfortable space in which families and children can gather, relax, and create while receiving treatment.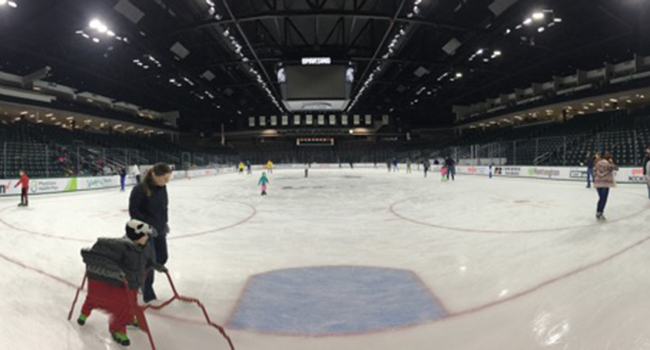 Skate Day at Munn Ice Arena
Skate Day is always a favorite fundraising event of employees. Featuring Sparty, face painting, cool surprises, and of course, ice skating—employees and their friends and families had a great time raising funds for our charity partners.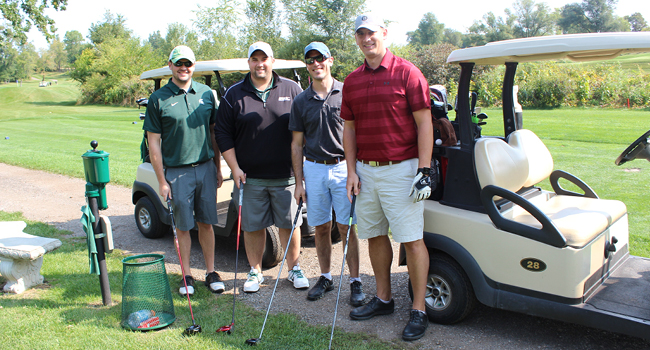 Annual Golf Scramble
Employees enjoyed a summer morning with their co-workers and friends at Woodside Golf Course for a golf scramble fundraising event. For additional donations, participants could purchase mulligans (re-dos) and raffle tickets for 50/50 and prizes.
Visit the blog next month to find out which local organizations we will support in 2018!
---