Establishing Good Credit
March 17, 2016
Eileen L., Financial Expert
Your credit score and credit report is your borrowing reputation. If you have a high score and positive credit report, lenders are more likely to lend you more money at lower rates. But how do you establish good credit?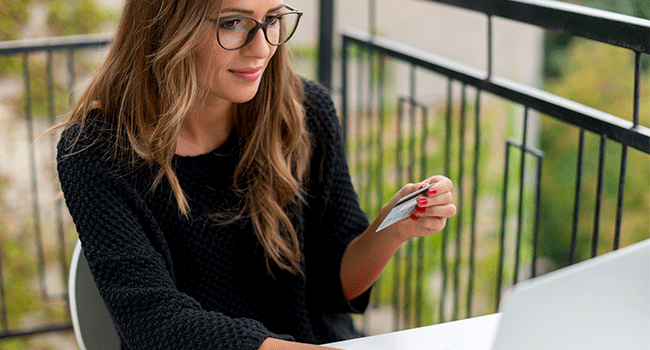 What Is "Good Credit"?
A credit score is a number between 300 and 850. A higher credit score means lenders see you as less risky. That means lenders think you are likely to pay back any money you owe. So, you are more likely to get lower rates when you apply for loans like credit cards and auto loans.
You want your credit score to be as high as possible, but no lender makes decisions only based on credit score. Other factors, like your income, your history with your financial institution, and your budget also affect lending decisions.
How Do I Start Establishing Good Credit?
If you have credit cards or loans, you're already establishing credit. One of the biggest factors in your credit score is payment history. So, make sure you're making your payments on time. Another part of your score is the amount you owe. If you have a credit card, try to make sure you're not spending up to your credit limit. At the Credit Union, we use FICO® Scores to help determine risk. You can find all the factors of your FICO® Score on the FICO website.
But what if you don't have any loans or credit cards? Start small with a low-rate credit card to establish credit. Even if you don't need a loan right now, having credit history established will help you get a loan in the future. When you're looking for a car or house, you'll already have shown lenders you're responsible with credit. In fact, 15% of your FICO® score is based on how long you have been using credit and how long specific accounts have been established. Starting with a credit card helps you get a handle on credit. Use your card for a few things and pay it off each month. When you pay your card off, you won't pay any interest, but you will be building your credit!
Checking Your Credit Report
To help make sure your credit is on track, you'll want to regularly review your credit report. We talked about credit reports last week, so be sure to read that post before you request your credit report from annualcreditreport.com. Plus, if you have a loan or checking account at the Credit Union, you can view your FICO® Score for free in ComputerLine. It's updated quarterly, and viewing your score won't affect your score.

FICO® SCORE TERMS: Your FICO® Score and key factors are based on data from Experian and may be different from other credit scores. This information is intended for and only provided to members who have an active lending relationship with the Credit Union. Scores are provided within ComputerLine and the OUCU Mobile app with key factors for eligible individuals. You will see up to a year of scores starting when you start your lending relationship with us. FICO is a registered trademark of the Fair Isaac Corporation in the United States and other countries.

OU Credit Union and Fair Isaac are not credit repair organizations as defined under federal or state law, including the Credit Repair Organizations Act. OU Credit Union and Fair Isaac do not provide credit repair services or advice or assistance regarding rebuilding or improving your credit record, credit history or credit rating.
Tags: Learn About Credit, Credit Cards, Borrowing Money
---