Putting Your House on the Market
April 5, 2018

If you're planning on selling your home, spring is the time to do it. According to Zillow, early May is the best time to list your home. Start thinking about the process right now so everything goes smoothly.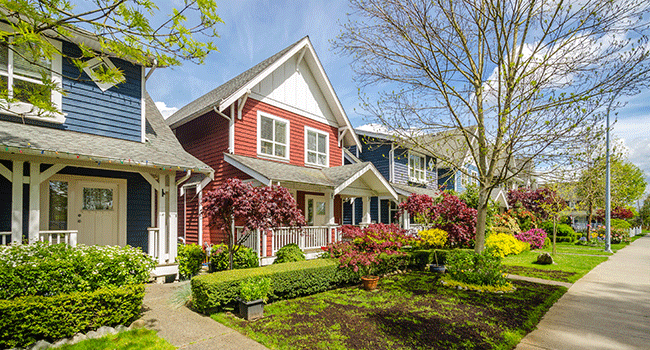 Choose a Real Estate Agent
Selling your house yourself is possible, but choosing a real estate agent who knows your neighborhood and any regulations can be invaluable, and can also help you sell your home faster. But how do you make sure you have the right real estate agent?
If you know anyone in your area who has sold their home recently, talk to them about their experience. They might have a great recommendation for you, or have information on agents who weren't a good fit. Another good way to research agents is to look at other homes being sold in your neighborhood. Who is listing those homes? Looking at other homes for sale can give you a good idea of who is an expert in your neighborhood.
Don't be afraid to contact multiple agents to get a feel for who will work best for you. It's an important choice: make sure you know all your options.
Make Your Home Showing Ready
Once you choose a real estate agent, they will come to your house to take photos and help you decide a listing price. The way your home looks in photos and in person makes a big impact on the offers you will receive.
Decluttering and Depersonalization
Homebuyers want to be able to envision themselves in your house. It's vital that your home is clean and uncluttered to attract a wide range of buyers. Put away knickknacks and take down family photos.
Repairs and Renovations
Making sure your home is clean and depersonalized is important, but finishing repairs and renovations can also improve your home's chances of selling quickly and at full price. Some things are too expensive for you to do as you are moving, but you might have to accept a lower offer if you have an old furnace or unmaintained siding.
List Your Home
Your real estate agent will look at other home values in the area and sales in the last few months to advise you on a good listing price. Once you decide on a price, your agent will take care of the rest! You just have to be prepared for showings and open houses.
Get Preapproved and Start Looking for Your Next Home
Throughout the whole process of listing your home, you also get to look for a new home! Your real estate agent can help you find homes in your price range. Before you start looking, make sure to get preapproved for mortgage financing. When you're preapproved, it means your mortgage lender has checked your credit and verified your documentation, like your W-2s, bank statements, and the value of your current home. Without a preapproval letter, it can be difficult to put in an offer on the home you love.
Tags: Home Ownership, Borrowing Money
---