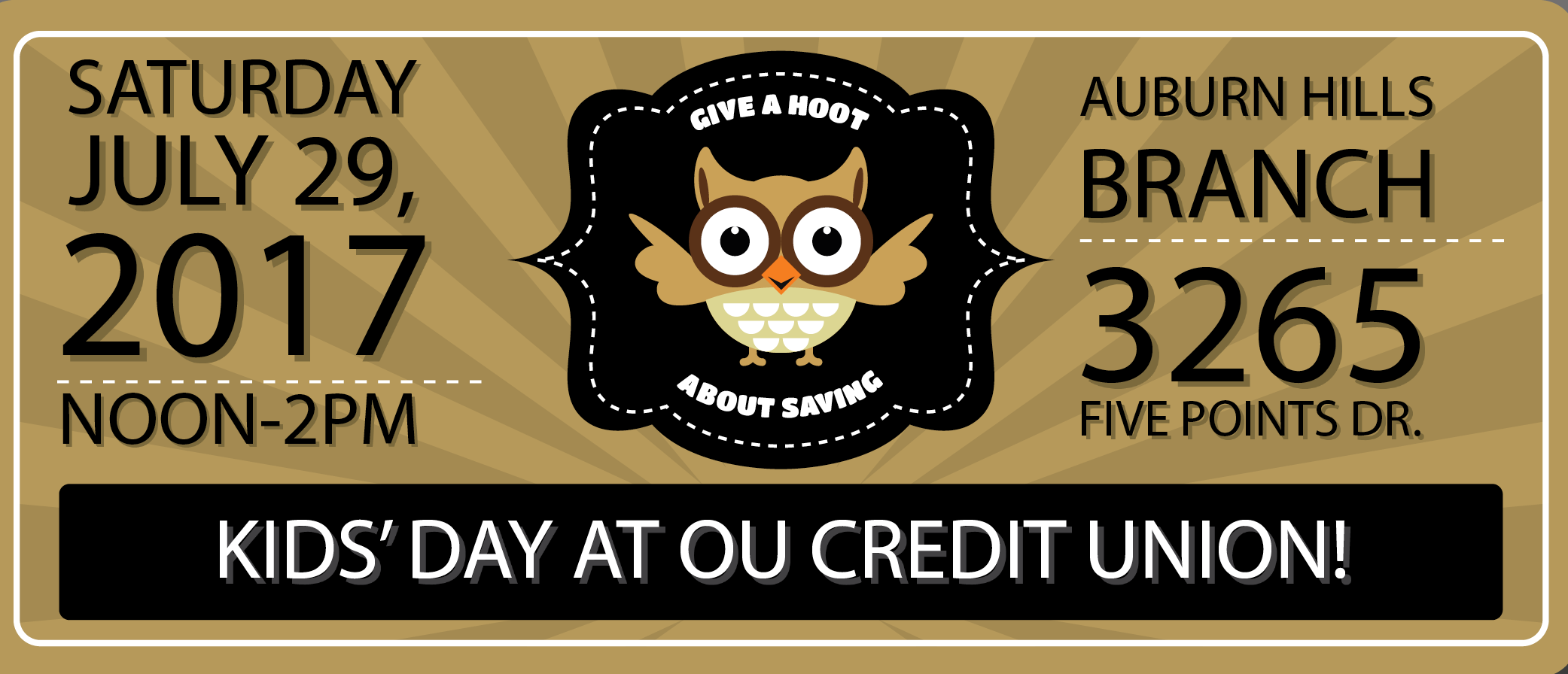 OU Credit Union's Kids' Day event takes place on Saturday, July 30, from 12:00 p.m. until 2:00 p.m. at our OU Credit Union branch (located at 3265 Five Points Dr.)! as we celebrate our youth members.



Fill out the registration form below. We can't wait to see
you for the celebration!