Give. Advocate. Volunteer. Live United.
July 7, 2016
Adrienne H., Financial Expert
The United Way campaign at the Credit Union kicked off last week on July 1. I am especially excited for this year's campaign because not only will I be able to help give back to our community with my fellow co-workers, but this will be my first time being a part of the Credit Union's United Way committee!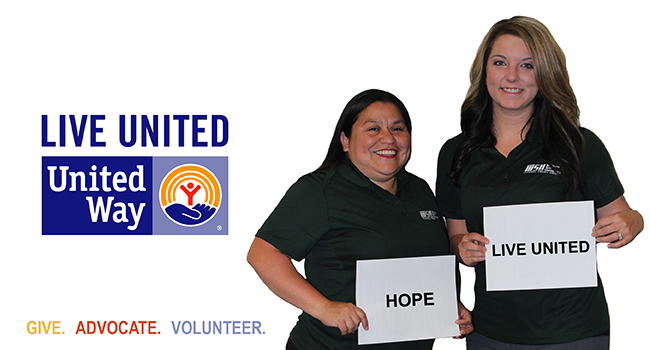 At the Credit Union, giving back to the community is one of our core values in which we make it a top priority to support various local organizations and charities. Each year, employees participate in a six-month campaign (July through December) in support of the Capital Area United Way. In 2015, employees proudly raised a milestone donation amount of $100,000 for the Capital Area United Way, surpassing our goal by $20,000.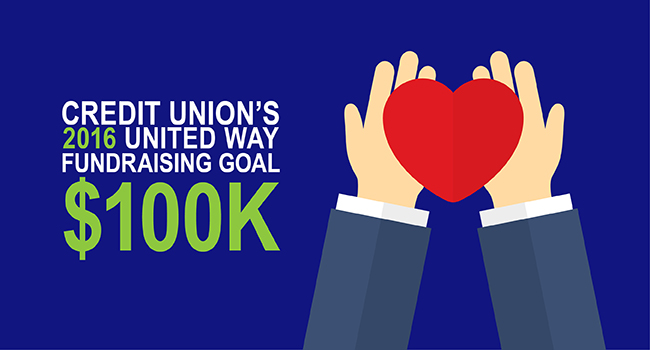 What does the Credit Union do to help the United Way?
By partnering with the United Way, we (the employees) focus our fundraising, advocacy, and volunteer efforts toward the organizations and communities that the United Way serves. Previously, we have held 50/50 raffles, food sales, and volunteered with the Greater Lansing Food Bank, Capital Area Humane Society, the Charlotte Adult Handicap Program, and much more! As a member of the United Way committee, I will be working with nearly 60 other Credit Union employees to plan and organize these types of fundraising and volunteer events for all employees to participate in throughout the campaign.
How does the Capital Area United Way support our community?
In 2015, nearly 120,000 local individuals received assistance thanks to the United Way. By partnering with local programs and organizing volunteers and charitable events, the United Way works to bring our entire community together—creating a stronger community for us to all live, work, and raise our families. The United Way has three main initiatives: basic needs, student achievement, and secure families.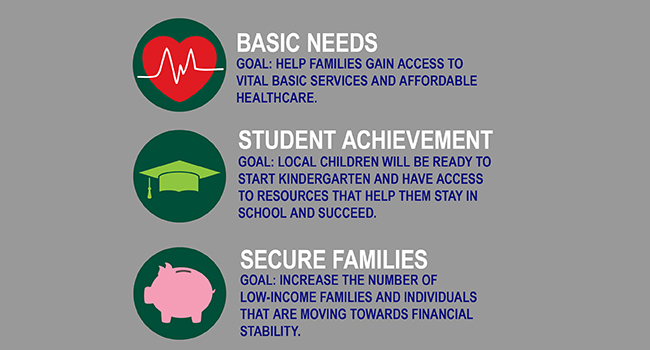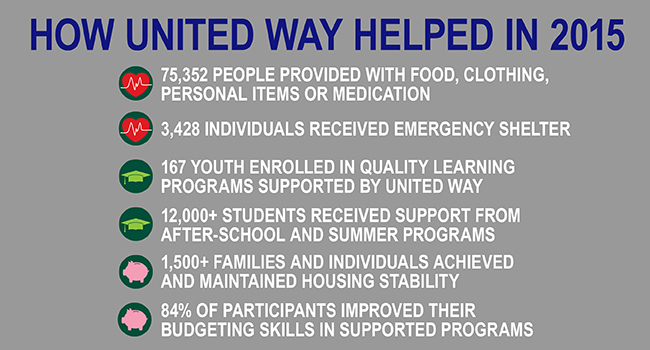 Can I help the United Way?
Of course! The Capital Area United Way can always use your help. By donating money, items, or your time, the United Way and the community will benefit from your support. Check out all of the ways you can help make a difference in our community on the United Way's website.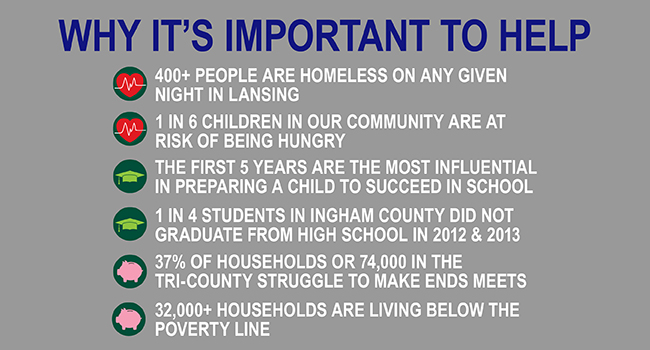 ---