7 Ways to Earn and Save Money in College
August 15, 2019

Paying off your student loans, buying a car, or saving for a spring break trip are great goals, but it can be difficult to reach these goals in college without a plan to earn money and save.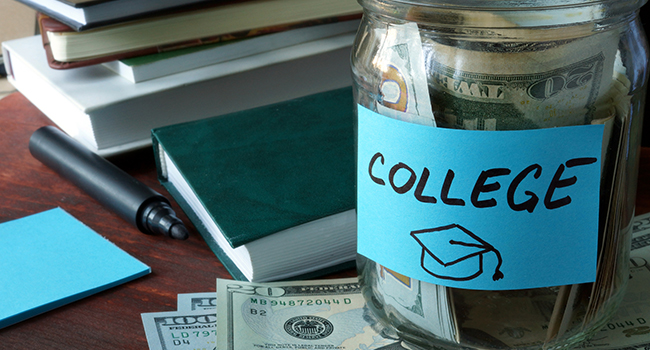 Here are some ways you can earn and save money:

1.

Become a tutor or a resident assistant (RA.).
Getting a job on campus is a great way to earn extra cash. You can save money by becoming an RA which would save you from paying room and board.
2.

Set a weekly savings goal.
Set aside a minimum amount of money each week that you don't touch unless there's an emergency.
3.

Create a budget and stick to it.
Financial apps, like Mint, can be helpful in keeping you on track toward your financial goals. Plus, most financial apps are free.
4.

Take advantage of student discounts.
Check out Unidays, an app just for students. It shows you where you can get student discounts, and it even features fun scholarship contests. Or, check out some of MSUFCU Local Loyalty Merchants. These businesses have partnered with MSUFCU to offer exclusive discounts when you use your MSUFCU Visa Debit or Credit Card.
5.

Buy used or rent textbooks.
Most your classes will have required textbooks. Buying used books or renting them can save you money. Amazon.com has textbook rentals, with free return shipping.
6.

Limit your Starbucks coffee breaks.
Buying one cup a day can get expensive. Consider buying a single-brew coffee maker and using it in your dorm room. Limit your coffee purchases to once a week.
7.

Eat out less.
Purchase a meal plan on campus. Often, it's added to your tuition cost, then you're not over spending on food.
Setting goals is easy. Accomplishing them can take some effort. That's why MSUFCU is here to help. We have products and services available that can help you achieve your financial goals and save for the future. Try our mobile app for on-the-go account access, sign up for eAlerts to help you stay on top of your account activity, set up a free checking account with direct deposit, or open a 1-Year Add-On Certificate with as little as $50 and add to it from each paycheck to save even more.
Tags: Tips and Tricks, Savings, Budgeting
---