Celebrating Pride All Year Long
June 2, 2022

June is Pride month — a time to celebrate the LGBTQIA+ community. At the Credit Union, we celebrate Pride all year long. Here are a few ideas of how you can too.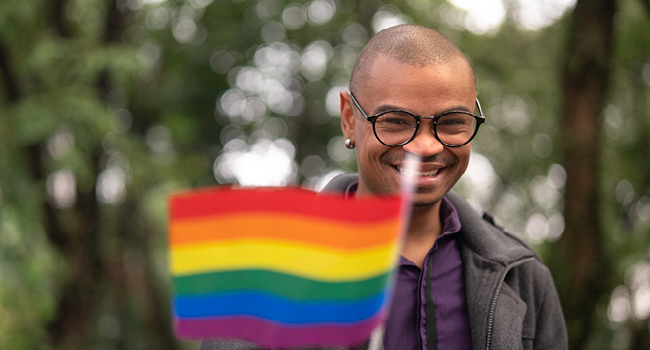 CU Pride Affinity Group
In 2019, MSUFCU founded employee affinity groups as a way for our employees of similar backgrounds to come together and support and empower one another. CU Pride, MSUFCU's LGBTQIA+ employee affinity group hosts meetings, events, and more to bring employees together.
You can celebrate Pride by joining an affinity group at your work, as well. If your employer doesn't offer affinity groups, set up a group outside of work to meet for coffee or schedule an activity to get to know one another and get involved. Or, you can discuss the idea of affinity groups with your human resources department – you might even start a new benefit!
Charity Partner: Salus Center
Each year, MSUFCU partners with various organizations that uphold the Credit Union's core values. Throughout the year, employees raise funds and volunteer with five different organizations. This year, one of our organizations is the Salus Center, an organization that serves Lansing's LGBTQIA+ communities as a gathering space and information hub. The Salus Center advocates for the rights of their community members. This June, MSUFCU employees will volunteer for a spring cleanup at the Salus Center.
Volunteering is a great way to celebrate Pride! Check out different LGBTQIA+ organizations in your community and see if there are ways you can give back like volunteering, donating money, or just getting to know the organization and its members.
MSUFCU is proud to build, protect, and support an inclusive environment where all are welcome and all have an equal opportunity for success. To support this invaluable work, we added the position of Diversity, Equity, and Inclusion Director in 2020. Learn more about MSUFCU's diversity, equity, and inclusion efforts at msufcu.org/dei.
Tags: Community, Learn About Credit, CU News
---